704.360.4226
getfit@jetfitness247.com
To all of our loyal members: We appreciate your interest in maintaining your physical and mental health during this crisis. As you are likely aware, Jet Fitness 24/7 and Jet Performance Labs made all efforts to remain open and to provide a safe and inviting facility for self-care. Governor Cooper released an order stating that by 5pm Wednesday March 25th all gyms are to be closed for the time being, unless otherwise rescinded or superseded by a new order. Jet promises our members and the community that we will re-open immediately once the order is lifted.

Your current gym membership will be placed on hold and Jet will not draft your account for the monthly fee for as long as the Executive Order is in place. With this being said, all cancellation requests will be processed after the Executive Order is lifted.

You can also check our Facebook and Instagram page for updates.

FYI, We regularly clean all day long and we ask members to wipe down all equipment after every use, use the hand sanitizers throughout the entire gym and wash your hands.

The First Responders 1st Challenge that was scheduled for Saturday March 21st has been postponed until further notice.

The new Jet Fitness 24/7 is now open and located at 370 Morrison Plantation Parkway just north of Brawley School Rd.

Jet Fitness 24/7 now offers Child Care, go here for hours and costs.
Build it Better
Jet Fitness 24/7 is a great fitness community with top of the line gear and top of the line members.
We strive to create a positive environment where you can accomplish any fitness goals you may have.
Looking for a gym in Mooresville with an awesome staff?
Jet Fitness of Mooresville can take your fitness to any level you want to! The only thing that stands in your way is yourself! Get clear, focused, and make it happen! Our Jet Fitness friendly staff is always available to help. We offer numerous group classes, personal training and free weights. Our new building is now open. We also have Jet Performance Labs.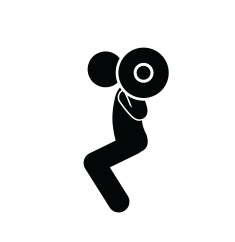 Free Weights
Machine Weights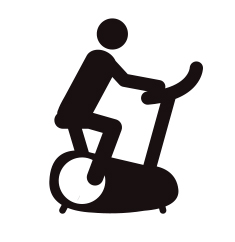 Cardio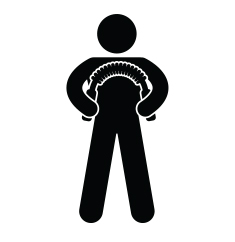 Personal Trainers
I love going to Jet Fitness, the staff is super friendly and they have all the equipment I need.
I'll never forget the first time I walked into Jet Fitness I was greeted by warm smiles, a friendly hello and a very knowledgeable staff. All these years later I couldn't imagine being anywhere else and the staff is amazing and they will push you to whatever goals you want!! Jet Fitness is and will always be my home away from home.
I moved here four years ago from Texas and my sister Judy had already been going to Jet Fitness and had me join after my husband started his job, it was the best thing I've ever did. I started a journey on having better health and Jet Fitness has been there through my highs and lows, encouraging me along the way to help me reach my goals. The staff is wonderful and the classes are great and you won't be disappointed by joining Jet Fitness and becoming part of our Jet Fitness family.
Where to start? I love everything about Jet Fitness! The front desk staff is always friendly, smiling, and willing to help! The gym is always clean! It's more than a gym….it's my family! I look forward to going everyday!
I've been going to the gym for 25 years and this is one of the best gym's I've been a member of. Staff is very friendly and Jenny the owner is an amazing person. This gym is for beginners to advance physical fitness and weight training. This place is truly a no judgement zone.
Five Stars! I've been to other gym's, bigger and smaller, Jet Fitness 24/7 has them beat! The staff is friendly from the time you walk in the door until you leave. The equipment is outstanding and the facility is perfect! Best gym around!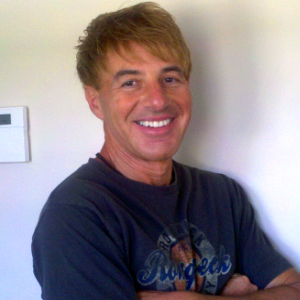 I've been a member of JF 247 for a few years now and enjoyed every minute of it and I'm looking forward to the new facility.
Jet fitness has been my second home for over 3 years. Thank you Jenny and the wonderful staff for providing a top of the line facility to help me reach my fitness goals. I am so excited for new beginnings at the new location!
After relocating to North Carolina from Louisiana, I was in search for a gym that would fit my needs. Jet Fitness 24/7 exceeded my expectations and gave me the opportunity to have a killer workout every time I walk through the door. The staff members are always welcoming and the gym is always spotless. I am super happy that I made the decision to join the Jet Fitness 24/7 community.